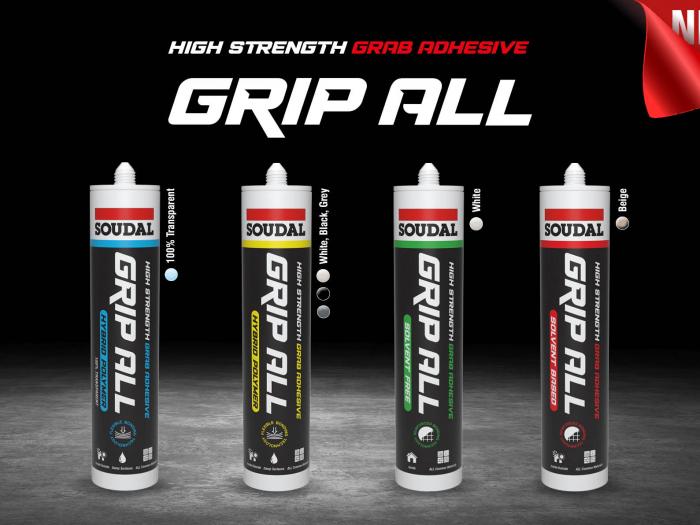 GRIP ALL Launch
The new GRIP ALL series by Soudal combines two different technologies to form the ULTIMATE Grab Adhesive range. Each product within the range is equipped with distinct characteristics and features to ensure INSTANT GRAB capabilities in a multitude of applications.
Solvent Based and Solvent Free GRIP ALL have been developed using our unique Reinforced Bonding Technology to provide high initial grab and immense bond strength on common building materials.
The super-strong Hybrid Polymer formulation provides superior flexibility within a grab adhesive you can rely on for any application. Suitable for use inside and outside, the GRIP ALL Hybrid is a high performance solvent free adhesive that even works on wet and humid surfaces. Once fully cured, it can be painted over with most varieties of paint. Available in White, Black and Grey.
To find out more about the GRIP ALL range, or to enquire about demo days or training please do not hesitate to contact us.